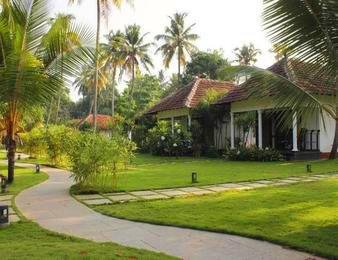 MARARI SANDS - ALAPPUZHA - KERALA
Alappuzha
An amazing nearby 'private' stretch of clean sandy beach; lush green palms with hammocks; meandering stone path ways leading to your private villa set in lush green grass;clear blue skies;warm and ..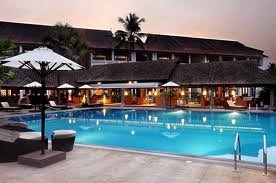 VASUNDHARA SAROVAR PREMIUM - ALAPPUZHA - KERALA
Alappuzha
Vasundhara Sarovar is Four star resort located on the banks of Lake Vembanad in Kerala.Well Connected to the Highway,the 08 acres resort is a scenic drive from the airport,and situated in the deep ..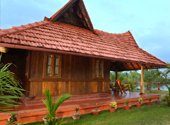 KONDAI LIP BACKWATER RESORT, EZHUPUNNA - ALAPPUZHA - KERALA
Ezhupunna, Alappuzha
KONDAI LIP BACKWATER RESORT is a cute heritage resort built according to the principles of 'Keraleeya Vasthu Sasthra' which has a beautiful backwater frontage at Ezhupunna. Kondai lip is adorned with ..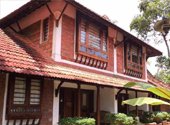 PUNNAMADA BACKWATER RESORT - ALAPPUZHA - KERALA
Alleppey, Alappuzha
PUNNAMADA BACKWATER RESORT awaits you with a wide range of amenities. Nestled on the serene banks of Vembanad lake, Punnamada Serena Spa Resort welcomes you to a world of heritage and luxury to give a..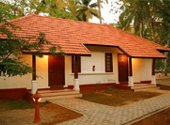 ABAD TURTLE BEACH RESORT, MARARI - ALAPPUZHA - KERALA
Alappuzha
ABAD TURTLE BEACH RESORT is ideally located at Mararikulam ,a fishing village about 30kms from kochi. The resort overlook the white sandy Marari Beach and has a rivulet flowing on one side. Stretching..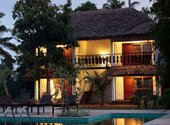 DESHADAN BACK WATER RESORT - ALAPPUZHA - KERALA
Alappuzha
Deshadan has been offering the perfect holiday experience since inception. Because at Deshadan hospitality is more than just a good stay, cuisine and leisure. It's the fine art of treating guests to a..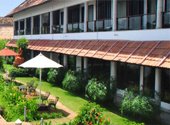 CITRUS RETREATS - ALAPPUZHA - KERALA
Alappuzha
Citrus Retreats Alleppey is located on national waterways on the banks of the Pallathuruthy River surrounded by lush greenery and paddy. The resort is well connected through waterways, rail, road, air..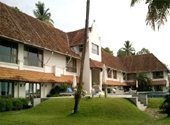 LEMON TREE RESORT, MUHAMMA - ALAPPUZHA - KERALA
Muhama, Alappuzha
LEMON TREE RESORT is situated at Muhamma, Alappuzha with a magnificent view of Lake Vembanad, and is showered with Mother Nature?s most precious gifts. Just 16 kms from Alappuzha and 90 minutes drive ..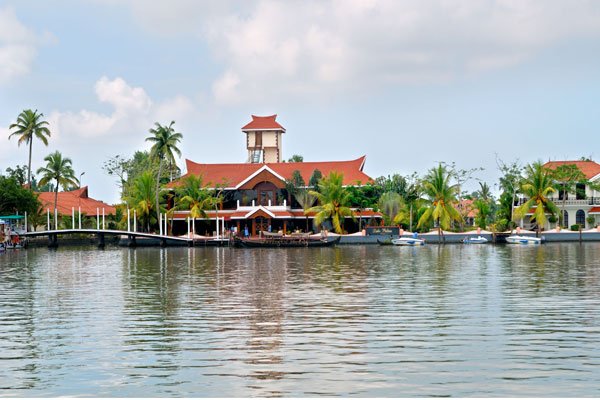 LAKE PALACE RESORT - ALAPPUZHA - KERALA
Alleppey, Alappuzha
LAKE PALACE RESORT, one of the finest lake resorts in Kerala is situated on the evergreen banks of Vembanadu lake, very close to the finishing point of the world renowned Nehru Trophy Boat Race.Lake P..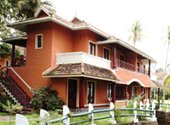 THE WORLD BACKWATERS - ALAPPUZHA - KERALA
Alappuzha
THE WORLD BACKWATERS RESORT,is situated on a cape like formation, marvelously cuddled by the enchanting Vembanaadu Lake and a backwater rivulet. The beauty is further enhanced by a natural rivulet, fl..
Beach Holiday Resort in Alleppey
Planning to spent your quality time at Alappuzha, experiencing the mesmerizing beauty of this backwater destination? Then click Alappuzha.com to get the most reliable information about the best resorts in Alleppey. Make your days relaxed and refreshed. Book your stay with the best beach resorts,
Backwater resorts, lake resorts, holiday resorts,budget, tree and luxury resorts at Alappuzha.